CENTER FOR DOCUMENTATION AND REVITALIZATION OF ENDANGERED LANGUAGES
In an era of globalization, we face rapid change and its associated economic, social, political and cultural tensions. As communications extend beyond borders into remote areas, the languages and cultures of minority groups are at risk of being lost. This threatens language and cultural diversity in the same way as biological diversity is threatened. Many linguists forecast that by the end of this century, 90% of the world's 6,000 languages will have become extinct, and only International and national languages will remain.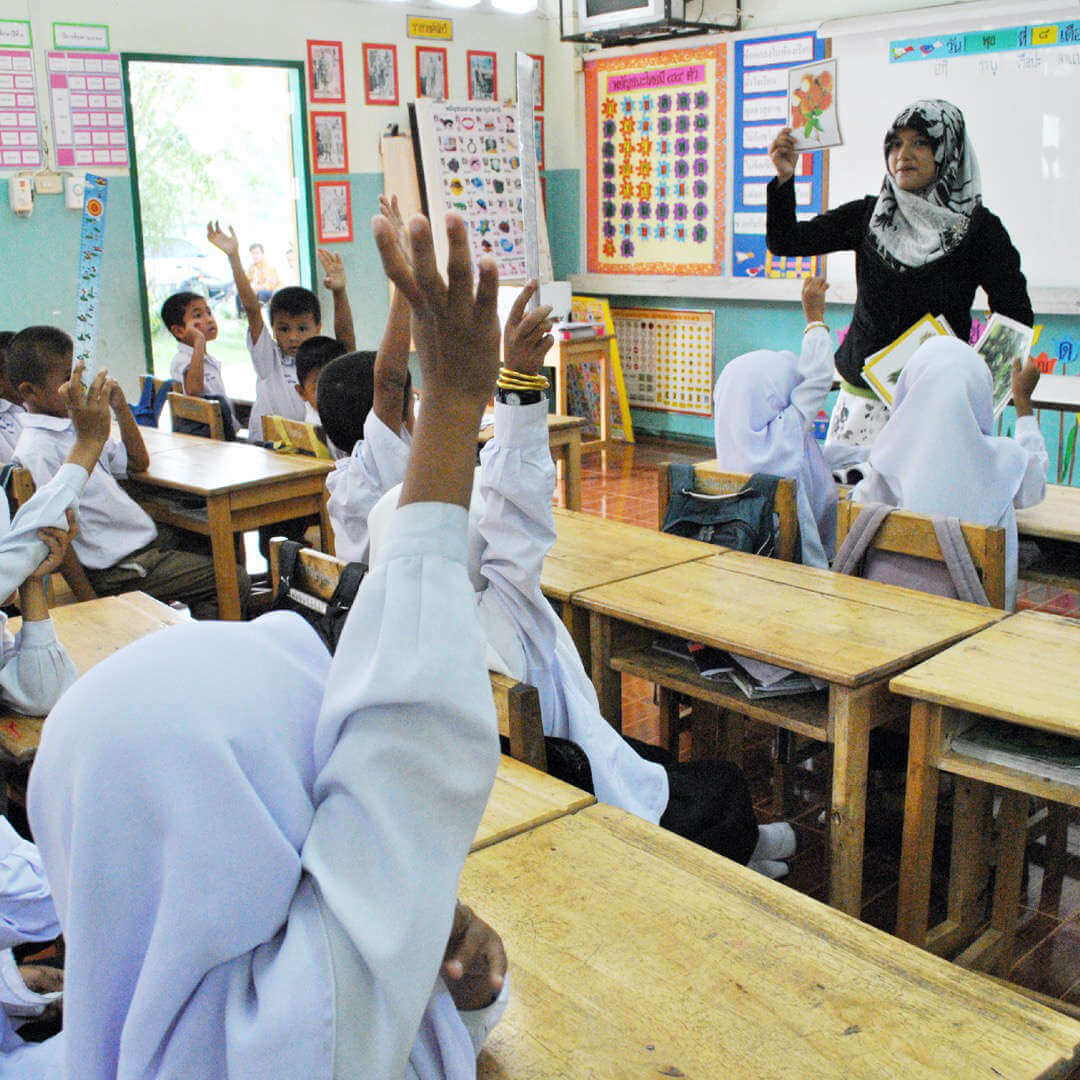 Many people still don't realize how seriously endangered the languages and cultures of ethnic groups are and the impact such as loss of diversity will have on humanity. The crisis is advanceing step by step towards a fragmented society, loss of confidence and instability.
The first thing we need to do is acknowledge the risk and ungently seek solutions. This means education and effective means by which to revitalize and maintain endangered languages and cultures. In particular, for RILCA it means synthesizing knowledge gained from experience and the determined study of the revitalization methods applicable to the languages in South East Asia and Thailand, given that most revitalization activities focus on languages where the economic, social, political and the cultural environment is different.
The Research Institute for Language and Culture of Asia has set up the Resource Center for Revitalization and Maintenance of Endangered Languages and Cultures in order to serve as center of education, study, and ideas exchange for revitalizing ethnic languages for local and foreign academics. The main propose is to study and record languages and cultures through research and publication of dictionaries, folk tales and folk music. The second propose is to coordinate with communities to conduct activities for the revitalization of languages and cultures and to raise awareness and interest. We hold practical conferences and training courses, and promote issues and solutions locally, nationally and internationally, including advising on the study and revitalization of languages, editing folk tale books, organizing customized courses and establishing community study centers.
Location :
2nd Floor, Research Institute for Languages and Cultures of Asia HRH Princess Maha Chakri Sirindhorn Language and Culture Building, Mahidol University, Salaya, Nakhon Pathom
Business hours :
09.30 – 16.00 (Monday – Friday)

Contact :
Dr.Mirinda Burarungrot
Tel. 0-2800-2308-14 Ext. 3116, 3215, 3217, 3218

Website :
https://langrevival.mahidol.ac.th